News
Once again, De Angeli Prodotti among the "Champions of Growth"!
calendar_today Tuesday 21 November 2023
De Angeli Prodotti confirms its position among the Champions of Growth 2024, reaffirming its role in promoting Italian economic recovery. The recognition underscores the significant revenue growth and the increase in employees.
Despite global economic challenges, some Italian businesses stand out as true drivers of economic recovery. De Angeli Prodotti, once again recognized among the Champions of Growth 2024, exemplifies this trend!
In the realm of small and medium-sized enterprises, remarkable agility, flexibility, and innovative capabilities enable these companies to grow at extraordinary rates. Istituto Tedesco di Qualità e Finanza captured this dynamism in its recent report "Campioni della Crescita (Champions of Growth)" highlighting eight hundred Italian companies with growth rates significantly above the average.
De Angeli Prodotti reaffirms itself as a Champion of Growth
De Angeli Prodotti, securing its position at 687th place, reaffirms its role as a protagonist in this remarkable growth, registering a 55% increase in revenue compared to 2019. This achievement is further underscored by the rise in employees from 314 to 360, representing a substantial growth of 15%. The company stands out as a beacon of entrepreneurial excellence, making a tangible contribution to economic growth and employment.
In 2020, our company was previously honored for its development capabilities, joining the ranks of the 2020 Champions.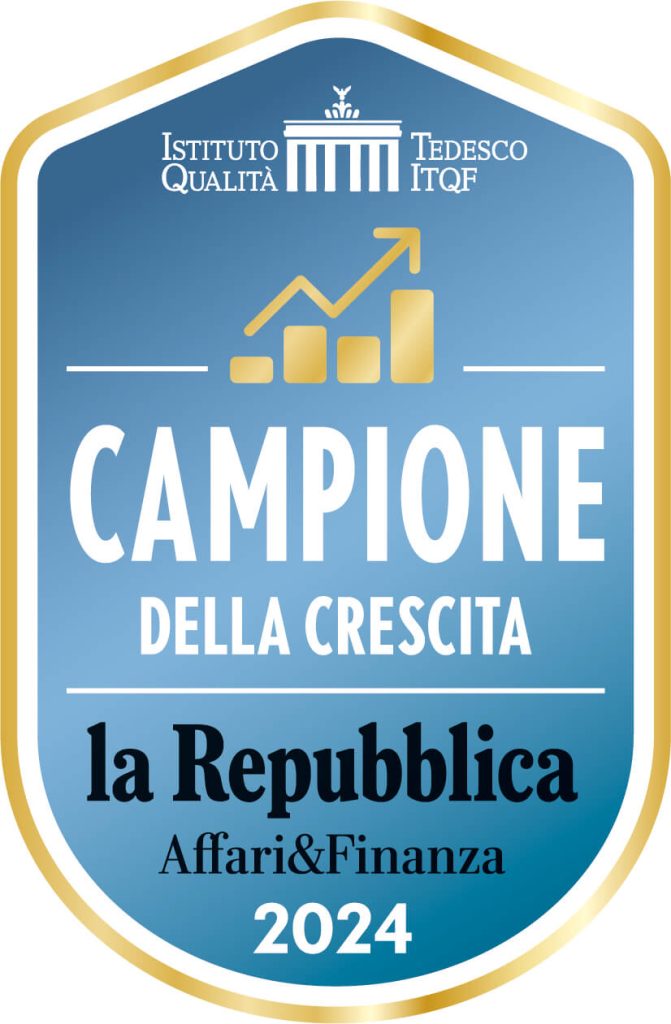 The Champions of Growth award recognizes companies driving the country's economy
The report from the German Institute for Quality and Finance, now in its sixth edition, aims to provide insight into Italian companies that distinguish themselves with extraordinary growth, focusing on geographical and sectoral aspects. In addition to ranking companies based on revenue growth, the institute also collects data on the increase in the number of employees, emphasizing the crucial role these businesses play in boosting employment.
Christian Bieker, Director of the Istituto Tedesco Qualità e Finanza, states:
"Our goal is to give visibility to Italian entities driving the economy, contributing, thanks to their dynamism, to giving new impulses to the economy and society. Being a company with strong growth often means being able to transition from a small scale to a successful enterprise, aiming to become a leader in its market segment. The growth of each individual company becomes a contagious factor for the performance of the entire production system, crucial for the competitive advantage of the entire country".

Christian Bieker (Director of the Istituto Tedesco Qualità e Finanza)
De Angeli Prodotti, along with other companies, fits into this virtuous context, demonstrating that economic and employment growth can coexist even in times of global challenges. The recognition of De Angeli Prodotti among the award-winning companies attests to its role as an engine for Italy's economic recovery and confirms its leadership position in the country's entrepreneurial landscape.
Source: Repubblica.it