Surface treatments
Colored conductor
By colouring the external surface, a conductor with a very low visual impact is obtained without impairing their functionality, allowing them to be more in harmony with the external environment and more acceptable.
Introduction
The conductors of the overhead electrical networks have a shining surface that has a visual impact in the surrounding landscape, especially if recently installed, or even after many years in mountainous areas with low pollution.
De Angeli Prodotti proposes a surface treatment of the outer layer of the conductor that allows to mitigate this phenomenon.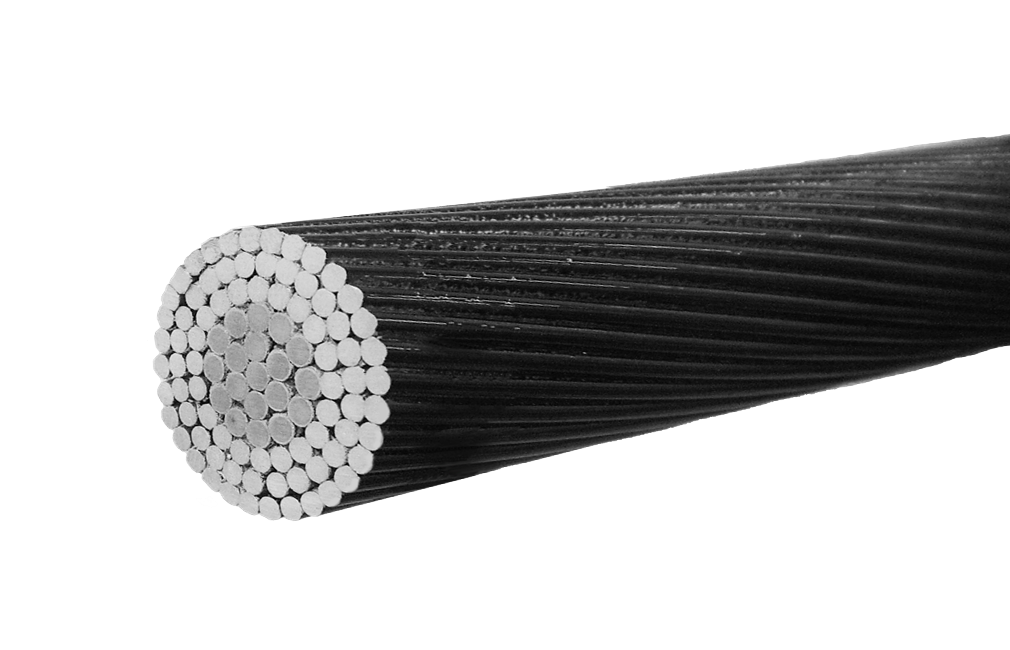 Engineering
De Angeli Prodotti designed and developed an Eco-friendly process of coloring the outer layer of the conductors with a very thin layer of paint (15÷20 µm), perfectly adherent and weather-resistant.
The colors most used are green and black, but the process is applicable to any color, to conductors in any formation and diameter and the installation does not need particular difficulties and precautions.
Advantages
The coloring of the outer surface of the conductors has two main advantages:
A significant reduction in the visual impact of the overhead power line, especially in wooded environments, parks and protected areas, resulting in better harmony with the external environment and greater acceptability;
An increase in surface emissivity (up to 0,8) which, in case of HTLS (High Thermal Low Sag) conductors, increases the ampacity at the same operating temperature.
Case Study
An installation of colored conductor in a wooded environment

We have recently responded to the need of one of our customers by creating a colored conductor. The customer chose the green color to camouflage the new line installed without therefore impacting on the surrounding wooded environment. The result was truly amazing! The new line installed is practically invisible and is lost in the background, thus minimizing the visual environmental impact as required by the initial project specifications!