HTLS conductors
ACCM (Aluminium Conductor Composite Multistrand)
Made up of several composite elements in thermo-resistant carbon fiber stranded together.
Introduction
ACCM (Aluminium Conductor Composite Multistrand) is the most innovative bare conductor for overhead power lines in the world because it includes all the advantages obtainable from a HTLS conductor.
ACCM has succeeded innumerable type tests, even combined with the appropriate compression clamps and aroused the interest of many TSO (Transmission System Operator) for the use of this technology in the most challenging lines, allowing De Angeli Prodotti to obtain important contracts for thousands of km.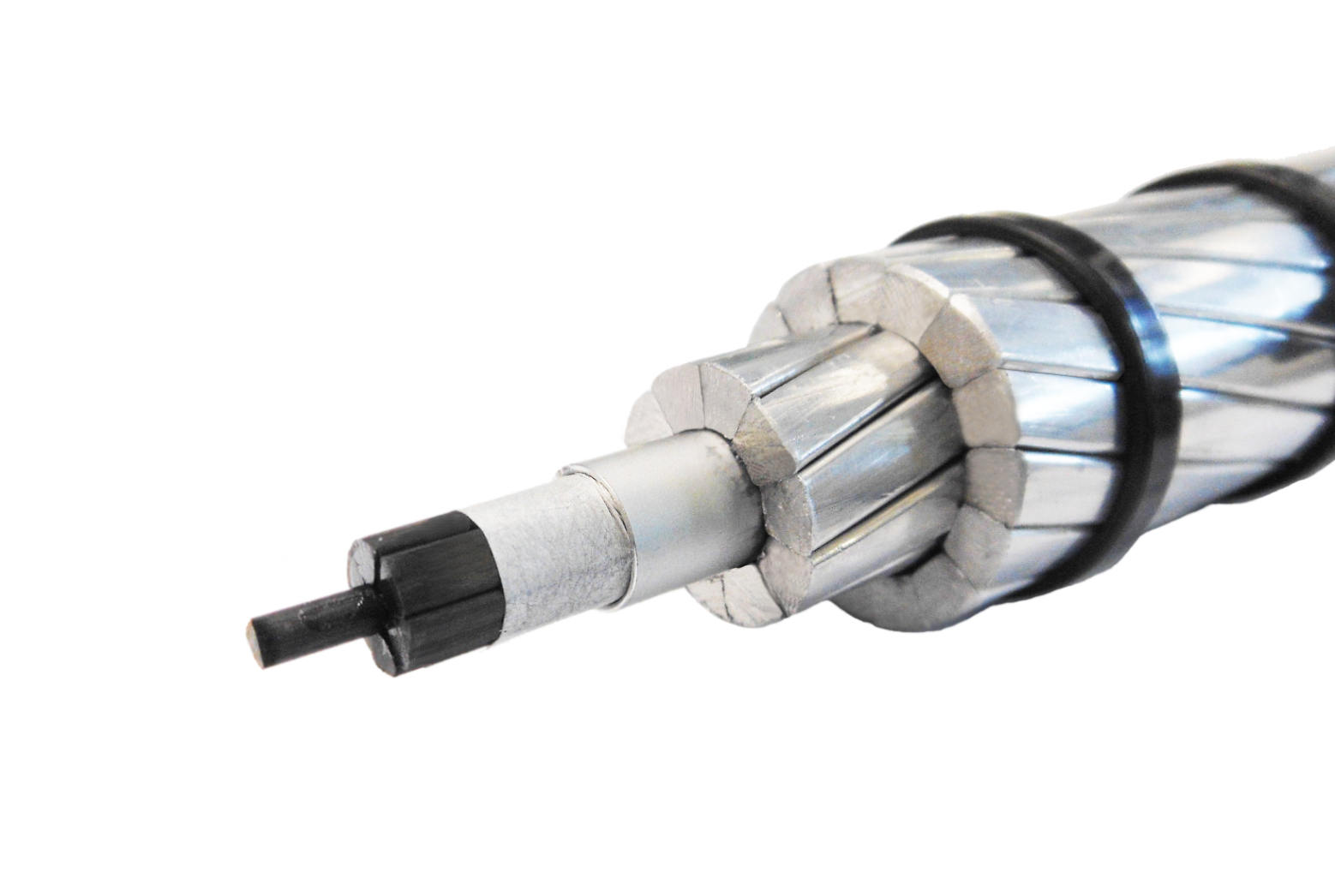 Engineering
The strength of ACCM lies in its core made up of several composite elements in thermo-resistant carbon fiber stranded together.
This core is protected by a tape and an extruded aluminum tube that makes it resistant to the external agents.
The conductive part is composed of several layers of wires of various geometries in Thermal Aluminium Alloy (Al-Zr).
De Angeli Prodotti can support a correct execution of all installation activities with training and supervision, thanks to its know-how and experience.
Advantages
The special conformation of ACCM allows it to reach excellent performances in terms of transmission capacity (Ampacity + 100%), strength (Tensile Strength + 20%), flexibility/ safety (Multiwire Core) and lightness (Core Weight – 50%) compared to a standard ACSR conductor.
Case Study
ACCM conductor by De Angeli Prodotti: a revolution in cost-effective power transmission

In an era of rapidly evolving energy needs and environmental concerns, the field of power transmission is witnessing a remarkable transformation. De Angeli Prodotti, a distinguished industry leader, has been at the forefront of this revolution. Their groundbreaking High-Temperature Low Sag Conductor (ACCM) is redefining the landscape of power transmission, offering unparalleled efficiency and sustainability. In this analysis we compare a standard conductor made of aluminum and steel ACSR Ø 31,50 mm with an High Temperature Low Sag Conductor with a core made of stranded carbon wires ACCM Ø 31,52 mm (Aluminum Conductor Composite Multistrand) with trapezoidal wires. These two conductors have equivalent characteristics on diameters and weight (ACCM is -1,5% lighter than standard ACSR). Comparing the ampacity at continuous operating temperature you can see that the ACCM conductor is higher of +653 Amps that means +60% more than the standard ACSR. Taking in consideration the peak ampacity at 100°C for the ACSR and 175°C for the HTLS. In this case the ampacity of the ACCM conductor is still significantly higher than the Standard ACSR of + 599 Amps that means + 49% more.