HTLS conductors
ACCS-Sens (Aluminium Conductor Composite Single)
ACCS-Sens involves the insertion of optical fibres in direct contact with the carbon core, allowing the integrity of the core to be monitored.
Introduction
ACCS-Sens is an advanced version of ACCS – the carbon fiber conductor designed for large-scale applications worldwide – that includes a technology for the monitoring of the composite core integrity.
ACCS-Sens has successfully passed countless type tests, even combined with the appropriate compression clamps, gathering the interest of many TSO (Transmission System Operator) about the use of this innovative conductor in particular line conditions, allowing De Angeli Prodotti to obtain contracts for thousands of km.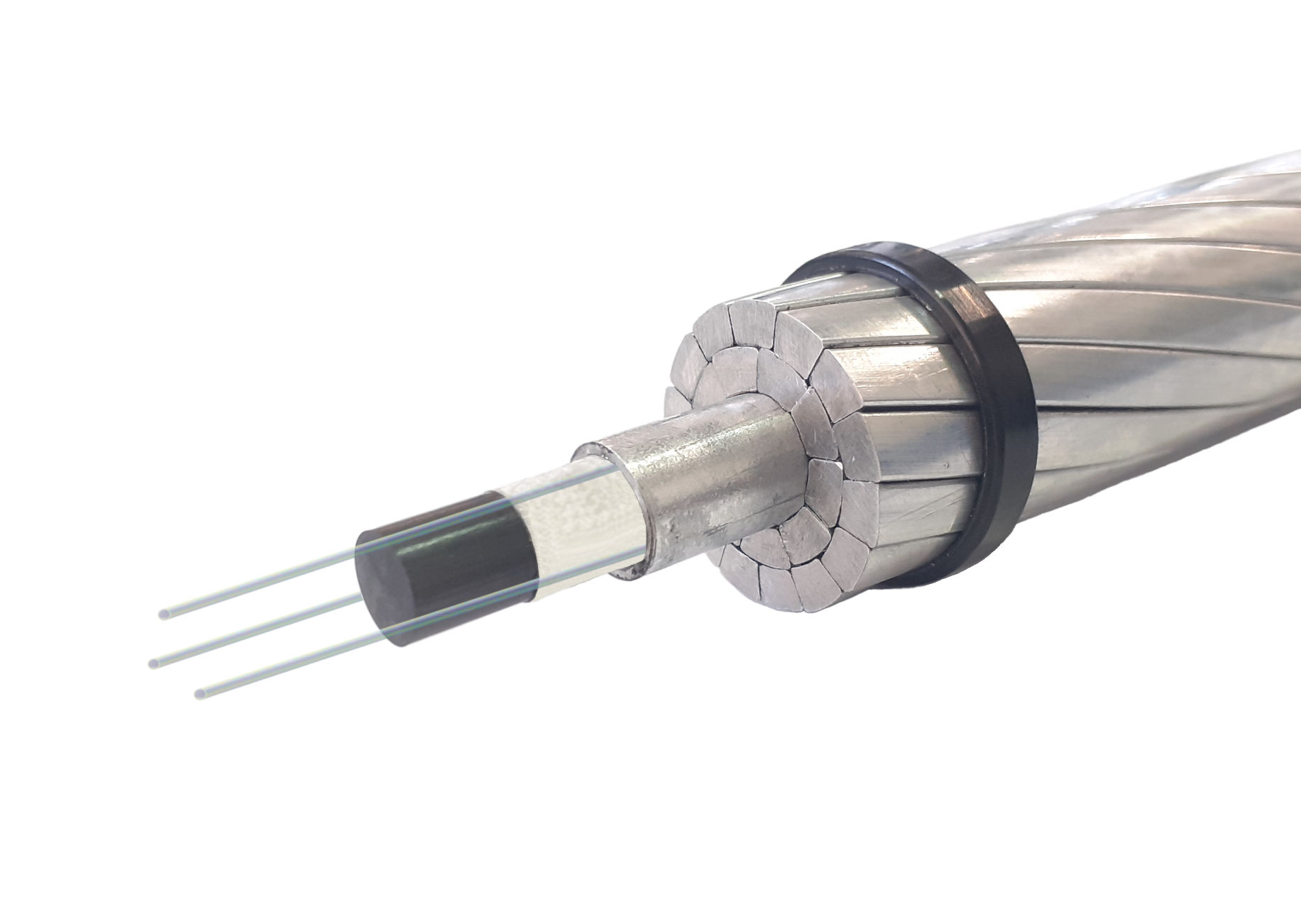 Engineering
ACCS-Sens has a core formed by one composite element in thermo-resistant carbon fiber, covered by a tape and protected by an extruded aluminum tube that makes it resistant to the external agents.The external conductive component is composed of several layers of wires of various geometries in Thermal Aluminium Alloy (Al-Zr).
The strength of ACCS-Sens has the insertion of optical fibers in direct contact with the carbon core, which allow to monitor the integrity of the core during the production and the installation phases, to prevent the conductor from being damaged.
De Angeli Prodotti can support a correct execution of all installation activities with training and supervision, thanks to its know-how and experience.
Advantages
The special structure of ACCS-Sens allows to achieve excellent performances in terms of transmission capacity (Ampacity + 100%), strength  (Tensile Strength + 20%) and lightness (Core Weight – 50%) compared to a standard ACSR conductor.
ACCS-Sens guarantees the end user that the conductor is produced and installed correctly.
Case Study
A 350 km line of ACCS-Sens conductor for Elia Belgium

Starting from 2021, De Angeli Prodotti has supplied 350 km of ACCS-sens conductor to ELIA (the Belgian TSO), the works finished on Novembre 2022 and the conductor has been successfully installed. De Angeli Prodotti followed the entire stranding phase during the development of the conductor. In this case, carbon core technology was the only possible choice to update a line in which the conductor used was a conductor made entirely of aluminum alloy, i.e. a lighter conductor than other standard conductors (with steel core). The De Angeli Prodotti technicians carefully followed both the production of the conductor in the De Angeli Prodotti plant and the stranding in Belgium. The monitoring system (sens technology) helped the De Angeli Prodotti team to follow all the phases of installation and laying of the conductors; with this technology it is in fact possible to monitor in real time the stresses on the conductor along the entire length being tensioned.