HTLS conductors
ACCS (Aluminium Conductor Composite Single)
ACCS brings together all the best features of ACCM and manages to be even more competitive.
Introduction
ACCS (Aluminium Conductor Composite Single) is the carbon fiber conductor designed for large-scale applications worldwide.
ACCS has successfully passed countless type tests, even combined with the appropriate compression clamps, gathering the interest of many TSO (Transmission System Operator) about the use of this innovative conductor in particular line conditions, allowing De Angeli Prodotti to obtain contracts for thousands of km.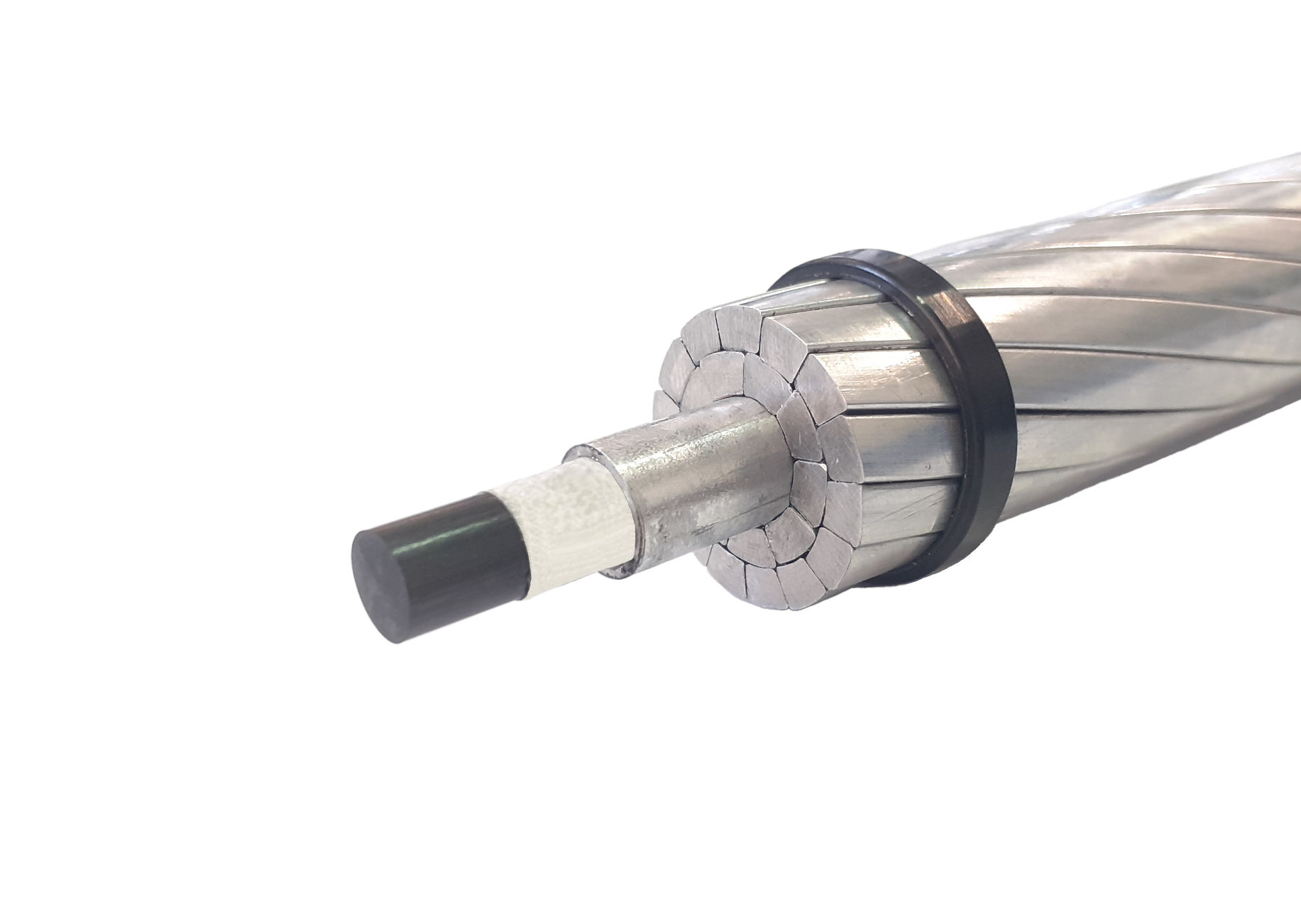 Engineering
The strength of ACCS lies in its core formed by one composite element in thermo-resistant carbon fiber, covered by a tape and protected by an extruded aluminum tube that makes it resistant to the external agents.
The external conductive component is composed of several layers of wires of various geometries in Thermal Aluminium Alloy (Al-Zr).
Advantages
The special structure of ACCS allows to achieve excellent performance in terms of transmission capacity (Ampacity + 100%), strength  (Tensile Strength + 20%) and lightness (Core Weight – 50%) compared to a standard ACSR conductor.