Events
News
CWIEME and CIRED were a success!
calendar_today Monday 19 June 2023
We have recently successfully participated in prominent events, consolidating our commitment to innovation and transformation in the field of electric windings and conductors.
De Angeli Prodotti, a leader in the field of electric conductors and windings, has recently participated in two important events that have captured the attention of professionals and enthusiasts across the industry. For our company, it has been an opportunity to discuss the latest innovations, future projects, and crucial topics such as energy transition and the future of electric mobility.
A success at CIRED in Rome
At the recent CIRED (International Conference & Exhibition on Electricity Distribution) held in Rome from June 12th to 15th, we presented our experience and innovative solutions in the field of overhead conductors. In particular, we showcased our Smart Conductor project!
Our booth attracted significant participation, with numerous industry professionals eager to learn about the latest trends and engage in discussions about the challenges and opportunities related to electric distribution. Important topics such as energy transition and energy efficiency were addressed, fostering in-depth discussions and facilitating the exchange of ideas among customers, partners, and industry members.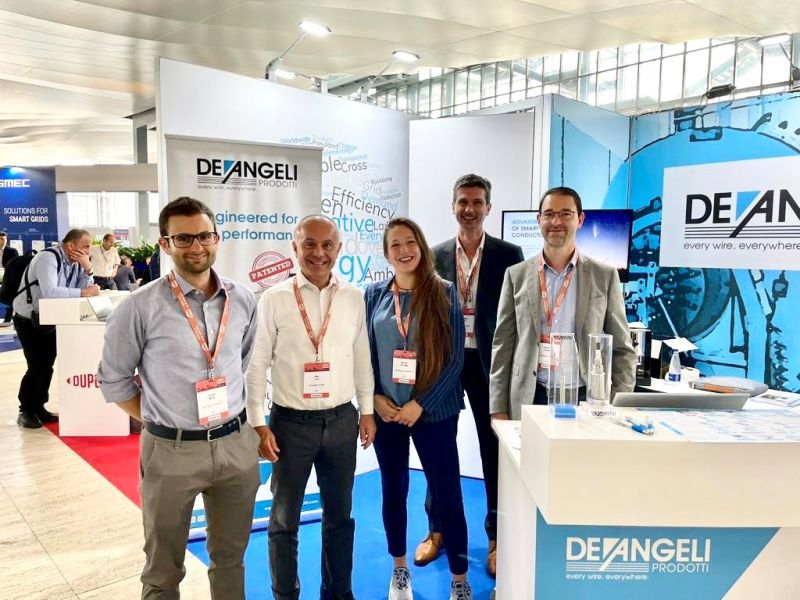 The future of electric mobility at CWIEME in Berlin
De Angeli Prodotti also participated in CWIEME in Berlin, an event dedicated to electric windings and the industry of transformers and electric motors. We had the opportunity to showcase our innovative solutions for the electric mobility sector. During the event, industry experts discussed the latest developments and challenges that the automotive industry must address to achieve a transition towards more sustainable electric vehicles. The company had the chance to meet numerous distinguished professionals, establishing valuable relationships and discussing future projects in the field of electric mobility.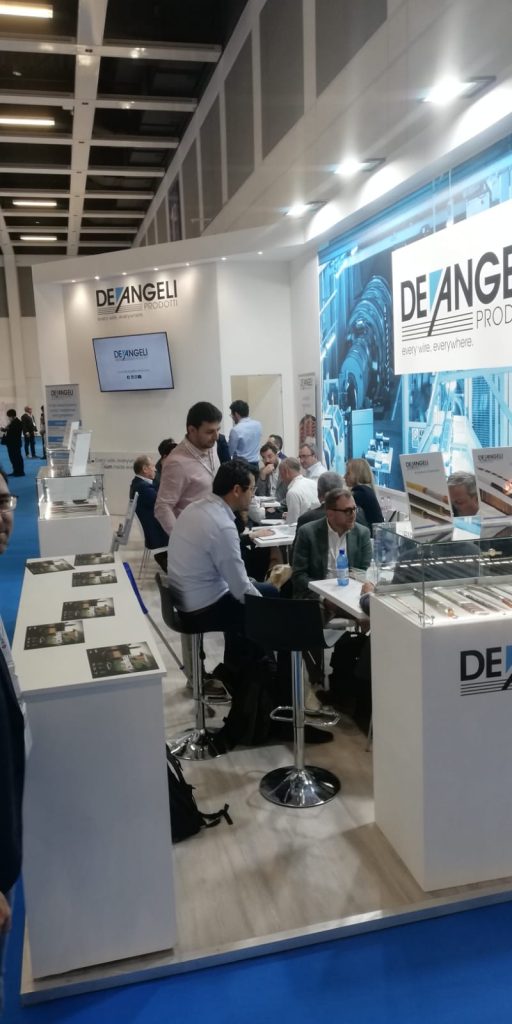 Thank you to everyone who visited us!
We express our gratitude to all those who visited our booth during these events, contributing to making the experience a success. We appreciate the time you dedicated to discussing projects, sharing ideas, and providing valuable feedback.
We extend an invitation to all industry professionals to participate in future events where our company will be present. It will be an opportunity to deepen relationships, discover new solutions, and stay updated on the latest trends and innovations in the field of electric conductors and windings.