Events
News
From 12 to 15 June we will be in Rome at CIRED 2023
calendar_today Monday 19 June 2023
Are you interested in the latest innovations in the field of conductors for energy transmission? Come and visit us at CIRED in Rome from 12 to 15 June!
From June 12th to 15th, we will be in Rome at the CIRED (International Conference & Exhibition on Electricity Distribution) Exhibition to represent our company, a leading manufacturer of power transmission conductors. This event is one of the most important occasions to share the latest innovations and technological advancements in the field.
What is CIRED?
The CIRED Exhibition is globally recognized as the premier meeting point for industry experts and stakeholders in the energy sector, including engineers, designers, network operators, and service providers. During the event, we will have the opportunity to showcase our advanced solutions, discuss emerging trends, and understand the industry's needs.
We will be at CIRED from 12 to 15 June: come and visit us at stand C48!
Our booth will be located at the CIRED 2023 Exhibition, in the heart of Rome's exhibition district. It will be an opportunity for you to see and experience our cutting-edge products, which offer high performance and reliability in power transmission. We will be delighted to answer all your questions, provide detailed information about the features of our conductors, and illustrate the benefits they can bring to your distribution network.
We strongly encourage you to attend this remarkable exhibition and visit our booth. We are eager to meet you, share our innovations, and collaborate in developing customized solutions for your specific needs.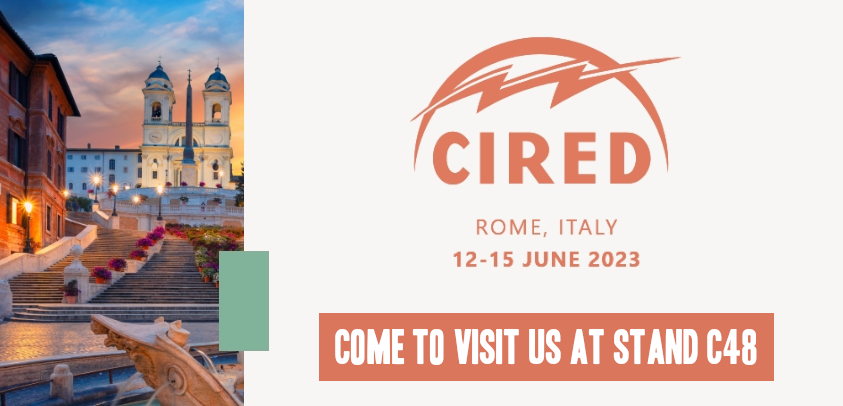 About CIRED 2023
For more details about the event and registration, please visit the official CIRED Exhibition website: [https://www.cired2023exhibition.org/cired/]. Here, you will find all the necessary information, including the list of exhibitors, the event program, and registration details.
Don't miss the opportunity to be part of this prestigious exhibition and join our network of satisfied partners and customers. We look forward to welcoming you to Rome for an unforgettable experience at the CIRED Exhibition!