Research & Development
Corona Resistant enamel to extend the life time of your electric motor
calendar_today Friday 10 June 2022
Corona Resistant enamel reduces thermal aging by avoiding premature stator failure. An effective and lasting solution!
The standard enameled wire used for the windings is produced using an established process.
Today it is possible to build a new type of conductor using the best technology available on the market. This allow the reduction of the overall thickness of the enamel, with the same electrical properties, and you can obtaion a longer life time of the winding.
The partial discharges generated in the stator windings induce a high thermal stress on the insulation. Causing thermal aging and even decomposition of the same, leading to premature failure of the stator.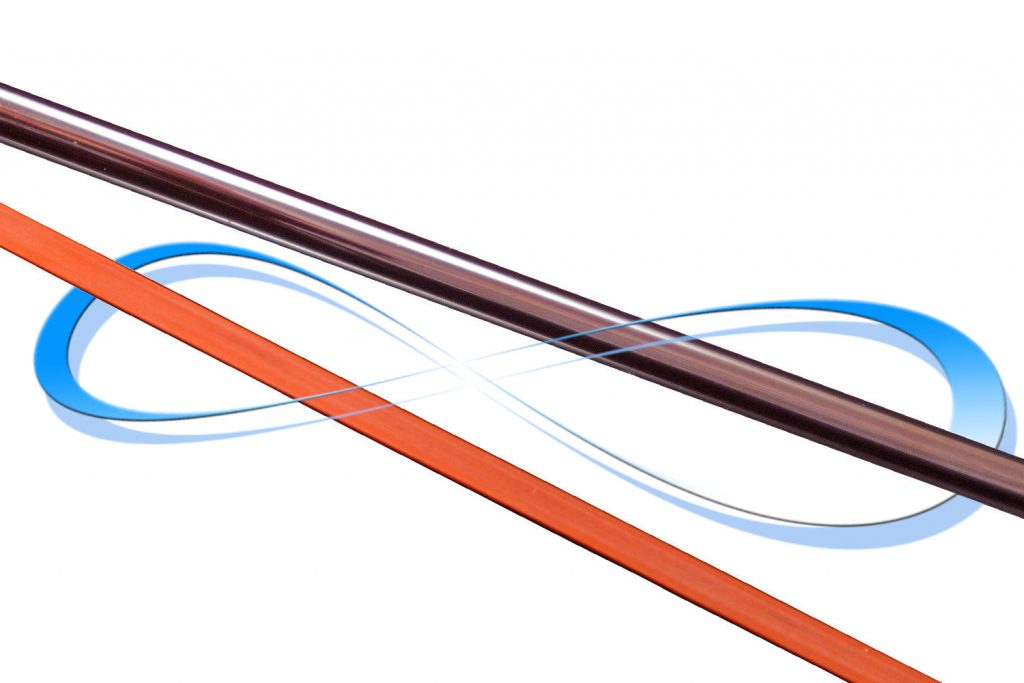 The solution that uses Corona Resistant enamel (Thervest 200 LL) fulfills this purpose perfectly: it is made up of special nanominerals that reestablish greater resistance to partial discharges than a normal enamel.
What are the advantages of Corona Resistant enamel?
Our laboratory tests has shown that LL Family significantly improves dielectric performance under continuous electrical solicitation.
We have learned that the performance of a Corona Resistant Grade 2 is comparable to a standard Grade 3 wire when the wires are subjected to a constant voltage of 4 kV.
Other tests performed at 4 kV confirm this behavior and show that the LL family can withstand five times the standard wire.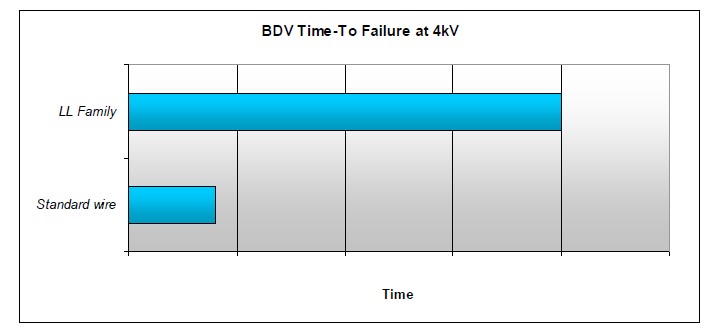 A higher life time is also found when the wire is subjected to repetitive voltage pulses, simulating the behavior of an inverter.
This means less coatings, longer life and higher filling factors.
What are the applications of Corona Resistant enamel?
The Thervest 200 LL is used in inverter driven traction motors.