Events
On September 20th and 21st, we will be at Coiltech 2023 to showcase our latest innovations!
calendar_today Friday 22 September 2023
De Angeli Prodotti is exhibiting at Coiltech 2023 in Pordenone. Meet our team of experts and discover the latest innovations!
We are thrilled to announce De Angeli Prodotti's participation in Coiltech 2023, the international fair for the electromechanical industry, scheduled to take place in Pordenone on September 20th and 21st, 2023. Since its inception in 2010, Coiltech has become a pivotal reference point for the electromechanical sector, providing an exceptional opportunity to showcase our commitment to innovation and product quality.
Once again, De Angeli Prodotti will be among the exhibitors. You can meet us at Pavilion 5, Booth A23, where we will present our latest innovations and our range of products for transformers, electric motors, generators, and e-mobility applications.
Discover Innovations in the Automotive and E-Mobility Sector
At the De Angeli Prodotti booth, visitors will have the opportunity to get a sneak peek at our new products dedicated to the automotive and e-mobility sector. With the growing demand for sustainable and cutting-edge solutions in electric transportation, we are committed to providing state-of-the-art technologies to meet the rapidly evolving needs of this burgeoning industry.
Networking Opportunities and Business Prospects
Our team of sales and technical experts will be present at Coiltech 2023 to meet with existing and potential partners and clients. We would be delighted to share our expertise and experience in the field of power transformer windings and more. This is a unique opportunity to build strong relationships and discuss how we can contribute to enhancing your production of electric motors, transformers, generators, and more.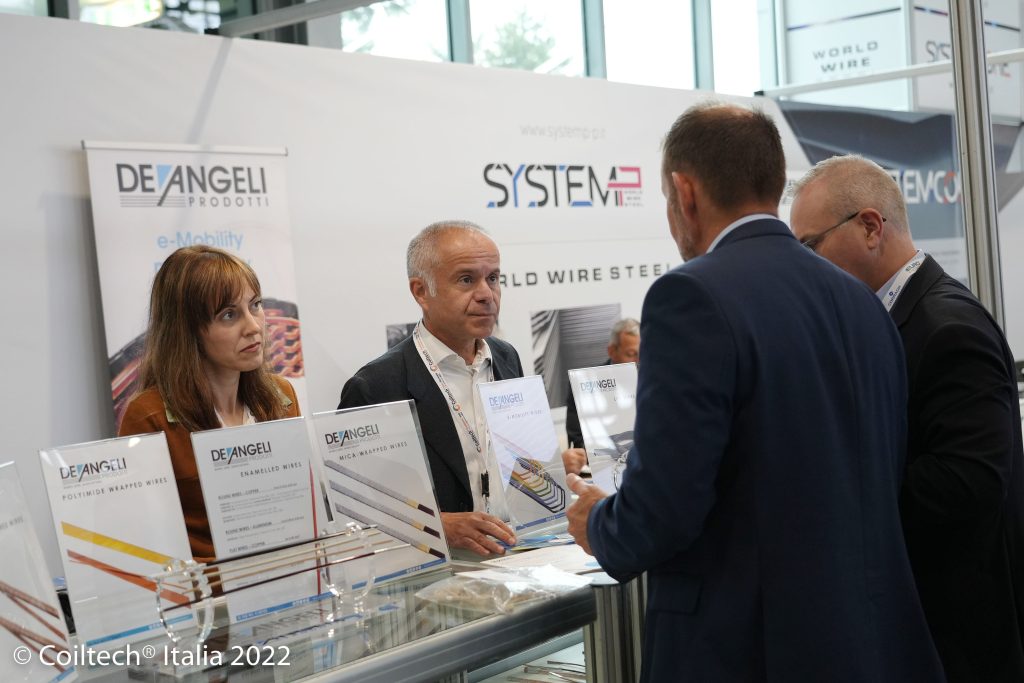 Don't miss the chance to join us at Coiltech 2023. We eagerly await your visit at the De Angeli Prodotti booth to discuss the latest industry trends and the innovative solutions we offer. Coiltech is a prestigious international meeting place, easily accessible by both car and plane, providing an exceptional opportunity for growth and development in the electromechanical sector. We look forward to welcoming you!

Info and contacts
For more information about the event, please visit the official website. If you wish to schedule an appointment at our booth, you can find our contact details on the dedicated page of our website.
We look forward to seeing you in Pordenone – we'll be there!