Events
A successful Coiltech 2023: a glimpse into the future of the Electromechanical Industry
calendar_today Friday 22 September 2023
Coiltech 2023 was a launching pad for innovation and success, and now it's time to reflect on this extraordinary event and the opportunities that lie ahead.
The curtains have fallen on another remarkable edition of Coiltech, and we at De Angeli Prodotti are brimming with gratitude and excitement as we look back on the eventful days of September 20th and 21st, 2023. Coiltech 2023 in Pordenone provided a vibrant platform that brought together industry experts, partners, and customers to explore the cutting-edge innovations and envision the future of the electromechanical sector.
Our team at De Angeli Prodotti was delighted to be a part of this prestigious international fair. We showcased our latest innovations and products, and the response we received was truly inspiring. We would like to extend our heartfelt gratitude to everyone who visited our booth, engaged in conversations, and shared their insights.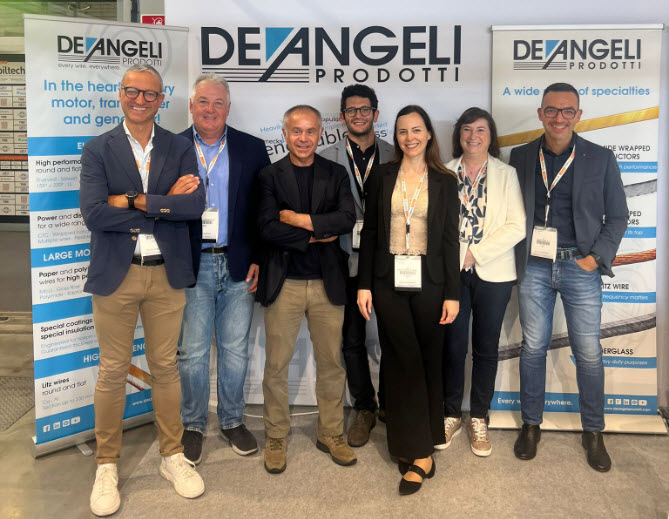 A glimpse into the future: innovations unveiled
One of the highlights of our participation at Coiltech 2023 was the opportunity to unveil our latest innovations, especially those dedicated to the automotive and e-mobility sector. As the world moves towards sustainable and eco-friendly transportation solutions, De Angeli Prodotti is committed to being at the forefront of innovation in this field.
Our products for transformers, electric motors, generators, and e-mobility applications garnered significant attention from industry professionals and enthusiasts alike. The positive feedback and interest shown in our offerings reaffirmed our belief that we are on the right path in providing state-of-the-art technologies to meet the evolving needs of the electric transportation industry.
Building bridges: networking and partnership opportunities
Beyond showcasing our innovations, Coiltech 2023 provided an invaluable platform for building and strengthening relationships. We were thrilled to meet with existing partners and customers, as well as forge connections with potential collaborators. The two days were filled with insightful discussions, sharing of industry knowledge, and exploring potential avenues for collaboration.
Our team of sales and technical experts thoroughly enjoyed engaging with visitors and answering their questions. It was heartening to see the enthusiasm and passion that everyone brought to the event, reinforcing our belief in the potential of the electromechanical sector.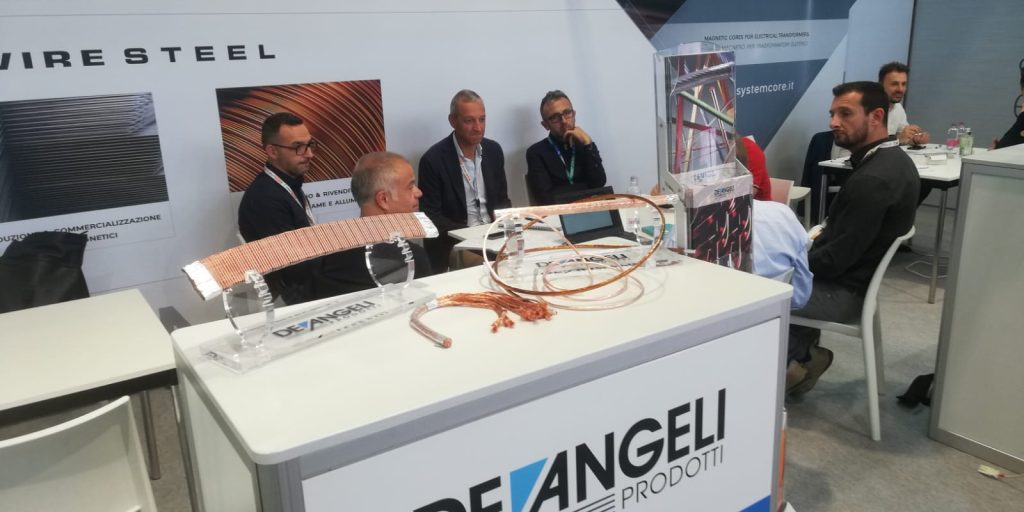 A look to the future
As we bid adieu to Coiltech 2023, we carry with us not just memories of a successful exhibition but also a renewed sense of purpose and determination. The electromechanical industry is poised for remarkable growth, and we are excited to be a part of this journey towards a more sustainable and efficient future.
We would like to express our gratitude to the organizers of Coiltech for putting together this exceptional event and to all our visitors, partners, and customers who made it a memorable experience. Your support and enthusiasm continue to inspire us as we work towards pushing the boundaries of innovation and delivering high-quality products to meet the evolving demands of the industry.
Join us in shaping the future
If you missed the chance to visit us at Coiltech 2023, don't worry. Our commitment to innovation and excellence continues, and we are always ready to engage in conversations about the future of the electromechanical sector. Feel free to reach out to us, and we'll be delighted to discuss how we can contribute to enhancing your production of electric motors, transformers, generators, and more.
The journey ahead is exciting, and we invite you to be a part of it. Together, we can shape a future that is not only technologically advanced but also environmentally responsible and sustainable. Thank you for being a part of our Coiltech 2023 experience, and we look forward to connecting with you soon.