Research & Development
De Angeli Prodotti follows the customer before and after the supply with training and supervision on field
calendar_today Monday 30 May 2022
De Angeli Prodotti offers adequate technical training for high performance conductor installation such as ACCM.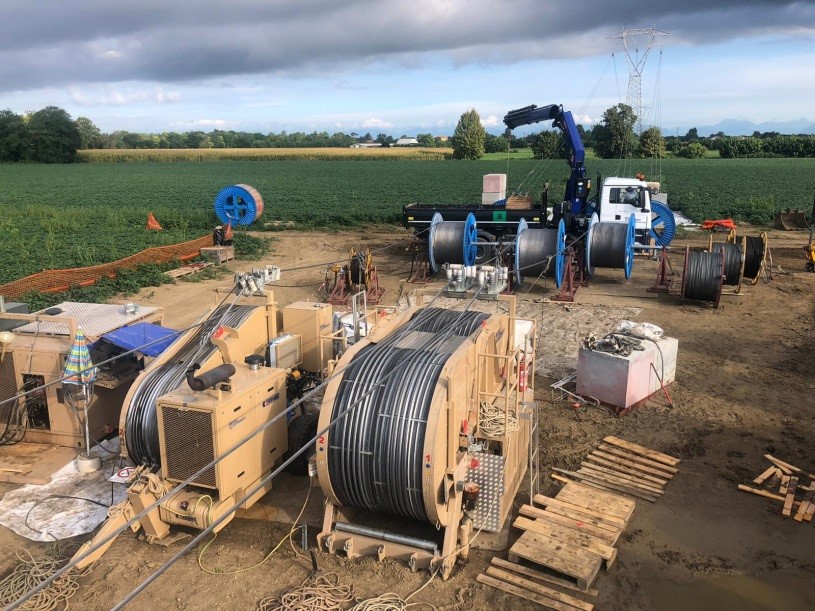 One of the targets of De Angeli Prodotti is "to be the most innovative in the world" as regards conductors for overhead power lines. The company's R&D team is constantly engaged in the development of new products, most of the time never seen on the market. Therefore this products are totally new even for the most renowned and active installers. Often, the most performing conductors need special precautions during the handling and installation phases in order to operate at their best.
De Angeli Prodotti strongly believes in the importance of providing adequate technical preparation to installation companies. In fact, it offers both theoretical and practical training to make them fully aware of the actions necessary for the correct handling and installation of the conductor.
For example, in June 2021, the installation activities of our very light conductor with a core composed of 7 carbon fiber wires called ACCM began. The section concerned is almost 30km long, so over 250km of conductor, divided into 102 reels, were produced in our factory to equip the entire line. In particular, for our ACCM, the training is divided into two parts.
How is the training for the installation of high performance conductors carried out?
The first part consists of a theoretical frontal lesson regarding the correct actions and behaviours to be followed during all phases of the conductor's implementation. Furthermore, during this lesson, the manuals of the various fittings supplied with the conductor are analysed. To assess the degree of learning of the concepts explained, each element of the team employed during the stringing must face and pass a written test.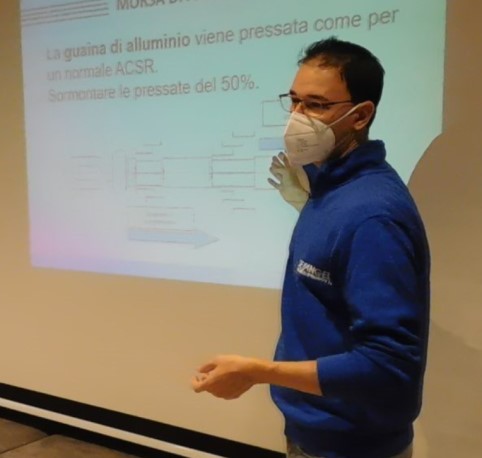 The second part is a practical test which involves the installation of all the terminal blocks (dead ends, joints, etc.) on conductor samples.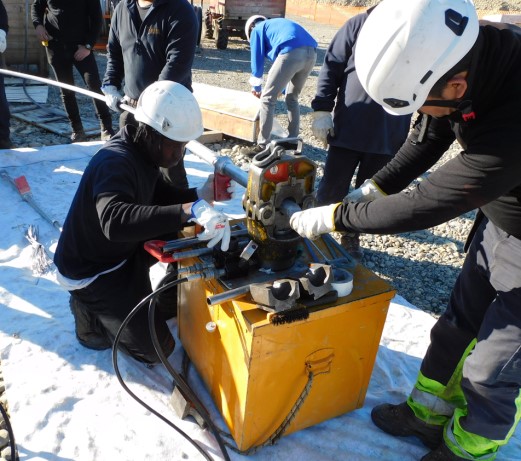 The task of training the installation companies, evaluating the notions learned, carefully analyzing the realization of the samples and following the stringing operations has been entrusted to our Technical Department led by Davide Peroni. For this important and innovative project, the work on the field of the engineers of De Angeli Prodotti was fundamental for its success.
Customer care that guarantees many successes!
In general, a similar training is required for all innovative and high-performance conductors that the company produces. Also thanks to these training courses, De Angeli Prodotti can boast a large number of successes with an equal variety of satisfied customers in Italy and abroad.