News
BPER Banca "Restart Italy" award for De Angeli Prodotti
calendar_today Tuesday 18 October 2022
De Angeli Prodotti received the BPER Banca "Restart Italy" award. The interview with president Luca Mora during the event organized by Corriere Della Sera.
Another award for our company!
On Monday 10 October 2022, during the event held at the Diocesan Museum in Piazza del Duomo in Padua, organized by Corriere della Sera, BPER Banca and Conai, our company received the BPER Banca "Restart Italy" Award.
The meeting saw the participation of some entrepreneurial excellences of the Veneto Region and was an opportunity to talk about an entrepreneurial fabric that is proving ready for the challenges of digital and energy transformation, fundamental for the growth of the country.
Below is an extract from the interview with Luca Mora, president of De Angeli Prodotti.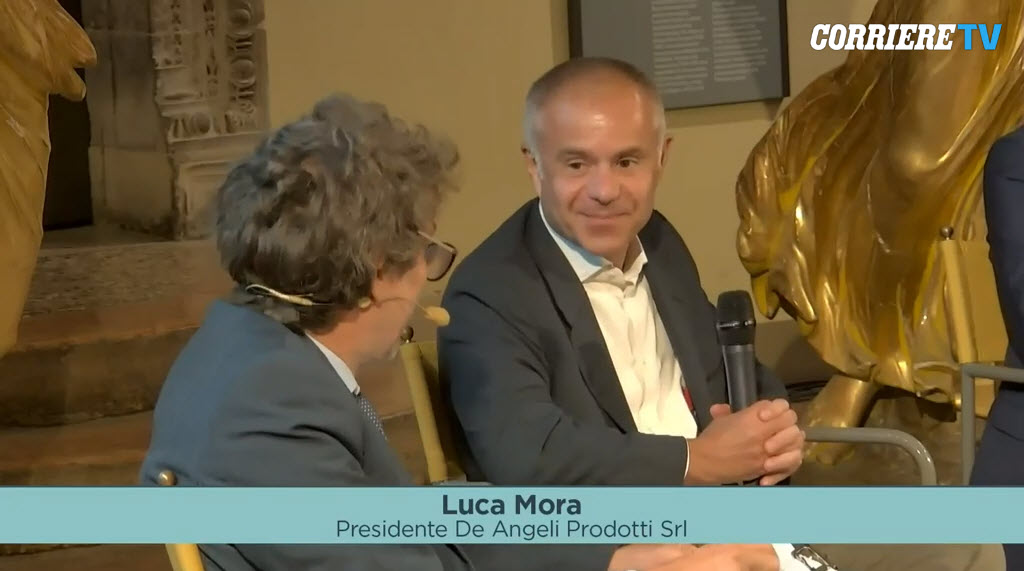 Electricity Grids and Energy Transition, a growing sector with new challenges
De Angeli Prodotti goes from a turnover of 190 to 230 million in the last year. An increase of almost 20%!
«There is good growth in the sector, we make all conductors aimed at the electrification of the economy. We are at the heart of the energy transition and we have set ourselves the goal of helping in that direction. […] We are one of the leading manufacturers in Europe of conductors for energy transmission. It may seem strange but there is a lot of innovation in this sector because the power grids need to become more and more intelligent. […]
Until a few years ago there were 800 generation points in Italy while now there are more than a million! So the logic of the system has changed and we are making conductors in composite materials to improve performance and conductors that integrate optical fibers to be able to give feedback on their use.»
Do you have a gold business then?
«No gold, but mainly copper and aluminum! […] There is the issue of energy that worries us because we are an energy-intensive company. Some of our products are made with very large ovens twenty meters high that go to 600 degrees. […] We had to revise our price lists but we are still optimistic with an order portfolio of 8-9 months.»
Smart grids and improvement of energy transmission networks
We have often talked about Smart Grid, is it a sector that concerns you?
«Often we talk about renewables in terms of new plants, but many times energy is produced where it is not necessarily used, and here it is important to better manage the grids that must be much smarter than they were in the past to be used at their best.»
A prestigious award for resilient and excellent entrepreneurs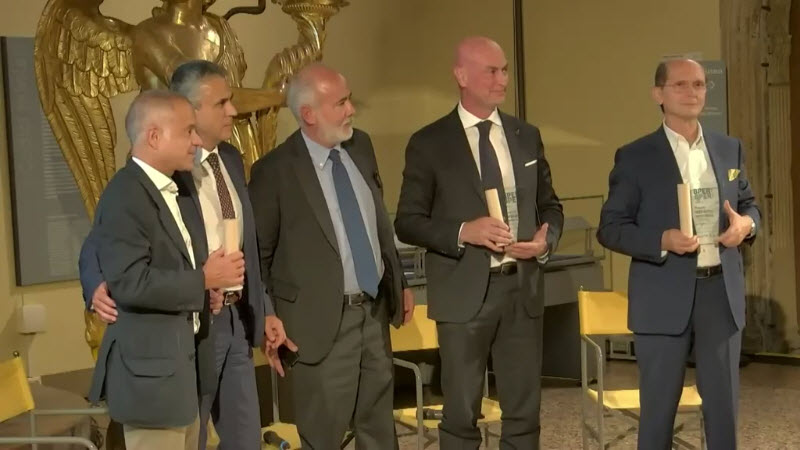 The event closed with the awarding of the interviewed entrepreneurs. In addition to De Angeli Prodotti, Pasquale Auriemma (Sole Director Aurim S.p.A. – Aurim Group) and Ivano Selvestrel (CEO We.Do Holding S.p.A.) received the award.