Conductors for automotive
Conductors for specific automotive and e-mobility windings
Precise geometries, reliable insulation over time: the electric revolution passes from here!
Introduction
The world of mobility is changing: the introduction of hybrid or electric technology in vehicles is now a reality. The electric motors and generators that power them require special characteristics.
De Angeli Prodotti looks forward to this revolution, which will be an important step on the path towards sustainability and decarbonisation of the planet for years to come.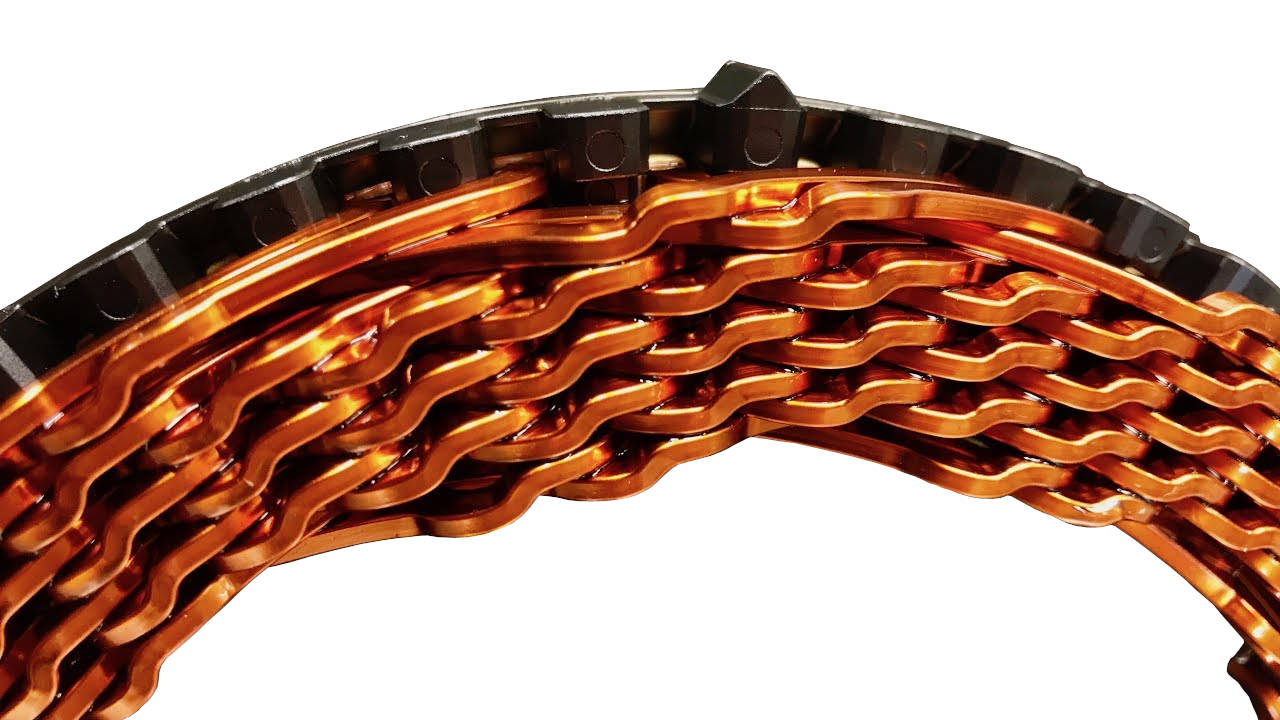 Engineering
We can provide the right product for the construction of compact and efficient windings. Products resistant to the harshest conditions, suitable for prohibitive environments in terms of temperature, chemical and mechanical stress.
Advantages
We have one of the largest product portfolios on the European market: this gives us extensive and qualified experience in a variety of solutions.
Our team of engineers can support you in your development: not just catalogue products to choose from, but the right choice to bring your idea of electric mobility to life: high efficiency, small size and consistent performance over a long time.