Abrasimeter
It is a tool that allows us to verify a particular feature of the enamel: the mechanical resistance to friction. […]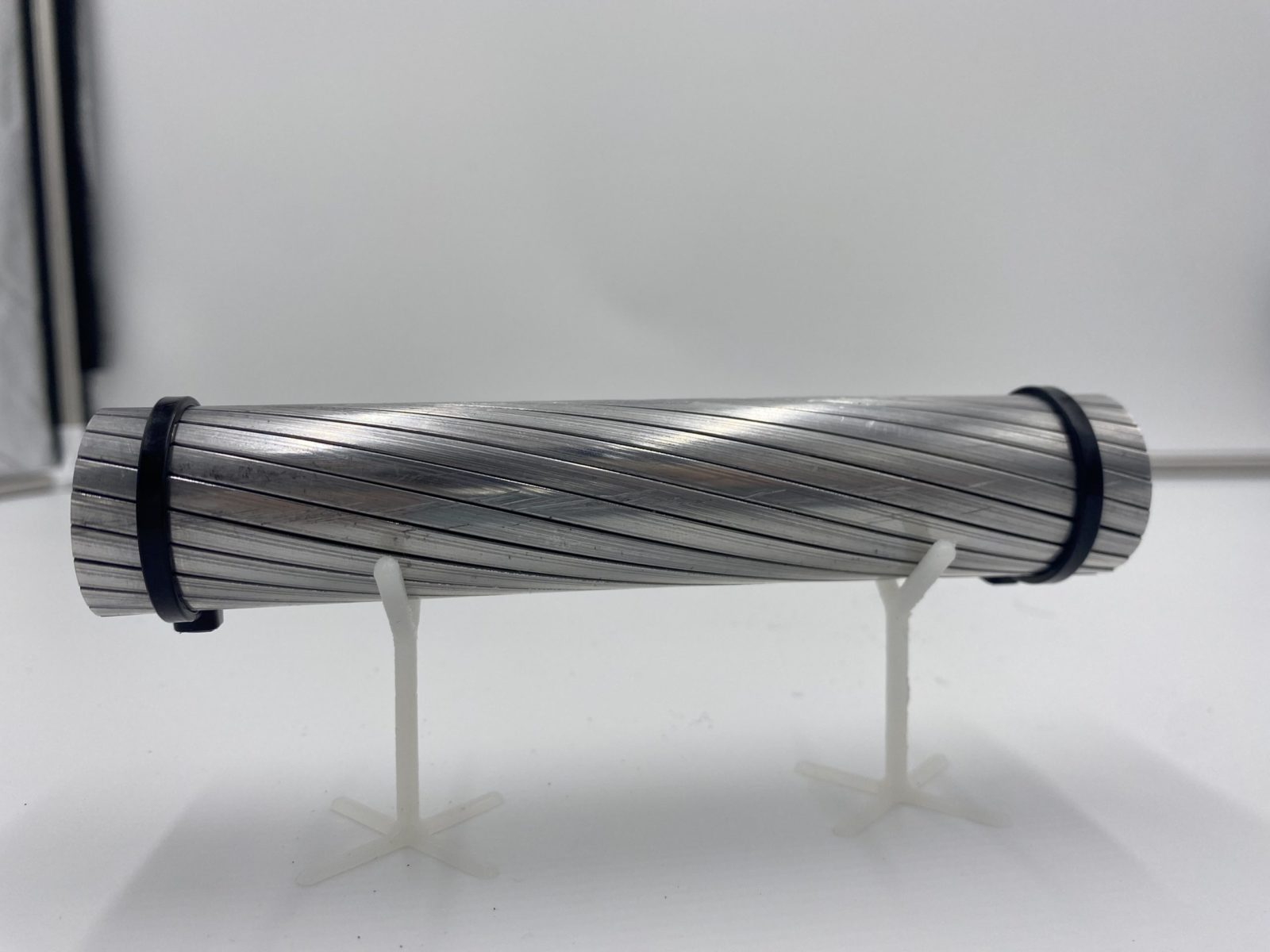 It is a tool that allows us to verify a particular feature of the enamel: the mechanical resistance to friction.
With this tool you want to try to simulate the winding of the enameled wire (or enameled strip) carried out by the customer with all the friction phenomena that may occur due to contact between the surfaces.
According to customer specifications, we are able to carry out two different abrasion tests: mono-directional and bi-directional. The test that is most requested is the bidirectional one, ie the one where the abrasor (steel wire), always in contact with the sample, moves continuously back and forth.
A sample is fixed to the end of the sample holder and the abrasor is placed in contact with the wire (or strip).
Depending on the thickness of the strip being inspected, the additional weight to be applied to ensure contact with the enamel to be abraded is identified. The weight is defined in accordance with the specific customer (eg MLS), since international standards do not define the thresholds in detail.
An electrical voltage (equal to 7.5V) is applied between the abrasor and the sample, which allows the test to be interrupted when the electrical contact occurs, as there is no longer a surface insulation.
The number of steps taken is the result of this test. The minimum required by MLS is a function of the double thickness of enamel deposited on the conductor.
For a "Grade 2" conductor 50 abrasions are required, for a "Grade 3" it is 75. Our products obtain results that are 3 times greater than those required!